Introduction:
When it comes to enhancing our natural beauty, few things can transform our look quite like a stunning eyeshadow palette. VerBeauty.com has emerged as a leading brand in the cosmetics industry, offering a wide range of high-quality eyeshadows that captivate both makeup enthusiasts and professionals alike. In this blog post, we will delve into the captivating world of VerBeauty's eyeshadows, exploring their versatility, quality, and the endless creative possibilities they offer.
Extensive Range of Shades:
VerBeauty's eyeshadow collection boasts an extensive range of shades to suit every taste and occasion. Whether you're looking for a neutral everyday look or a bold, vibrant statement, VerBeauty has you covered. From warm earth tones to vivid jewel tones and shimmering metallics, their palettes are carefully curated to offer endless possibilities for creating eye-catching looks.
Superior Pigmentation and Blendability:
One of the distinguishing features of VerBeauty's eyeshadows is their exceptional pigmentation. The highly pigmented formula ensures vibrant and intense color payoff with just one swipe, allowing you to achieve the desired look effortlessly. The velvety smooth texture of the eyeshadows makes them incredibly blendable, ensuring seamless transitions between shades for a professional finish.
Versatile Finishes:
VerBeauty's eyeshadow palettes come in a variety of finishes, catering to different preferences and makeup styles. Whether you prefer matte, shimmer, metallic, or duochrome finishes, VerBeauty has options to suit every mood and occasion. Experimenting with different finishes allows you to unleash your creativity and create unique eye looks that reflect your individual style.
Long-lasting and Crease-resistant:
Nobody wants their eyeshadow to fade or crease halfway through the day. VerBeauty understands this concern and formulates their eyeshadows to be long-lasting and crease-resistant. With their high-quality formula, you can be confident that your eye makeup will stay intact and vibrant throughout the day or night, keeping you looking flawless from morning to evening.
Cruelty-free and Ethical:
VerBeauty takes pride in being a cruelty-free brand, meaning their products are not tested on animals. This commitment to ethical practices ensures that you can enjoy their eyeshadows with a clear conscience, knowing that no harm has been done to our furry friends.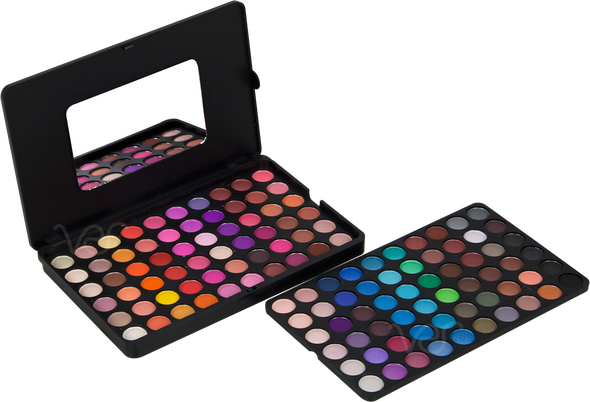 Conclusion:
VerBeauty's eyeshadows are more than just makeup products; they are a gateway to creativity and self-expression. With their extensive shade range, superior pigmentation, versatile finishes, and long-lasting formula, VerBeauty has earned its reputation as a go-to brand for eyeshadow enthusiasts. By offering cruelty-free products, VerBeauty exemplifies their commitment to both quality and ethical practices. So, whether you're a makeup aficionado or just starting your beauty journey, explore the captivating world of VerBeauty's eyeshadows and unlock a palette of endless beauty possibilities.